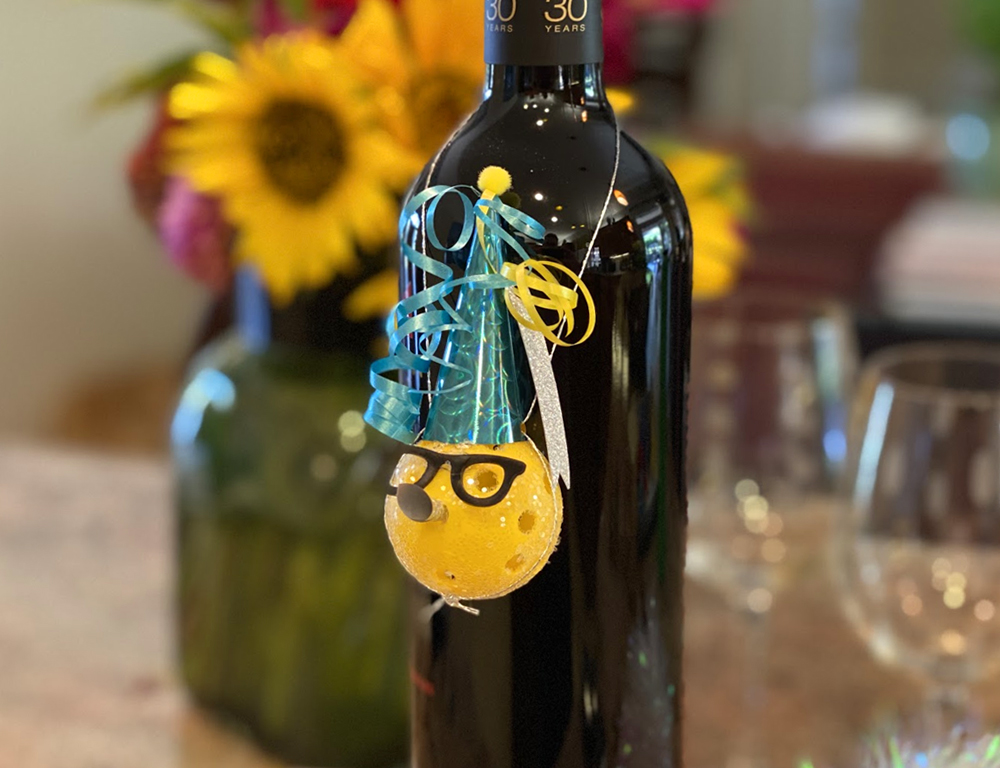 Give the perfect Pickleball birthday gift, hosts gift, party favor, wine bottle accessory – your only limited by your imagination. Each one is hand made with care and attention – no two are exactly alike. An eye catching piece as it sparkles in the light and the mini glasses add that perfect touch of personality. A small blank tag allows you to personalize it with a fun saying like "Dink Master" or "Pickleball Ninja!" A fun keepsake for the recipient to enjoy.
Celebrate a victory, a birthday, a housewarming, a milestone or just for fun – this little Pickleball accessory will make any occasion extra special.
Accessory Ideas
Presentation is everything and these are just some of the clever ways you can dress things up…
Cake or Cup Cake Topper, Pickleball Paddle Accessory, Birthday Gift, Wine Bottle Accessory – limited only by your imagination.
Size
4″ x 1 1/2″ (Roughly 1/3 the size of a regular Pickleball)
Order Now
Mini Pickleball Ornament in Blue
Mini Pickleball Ornament in Red